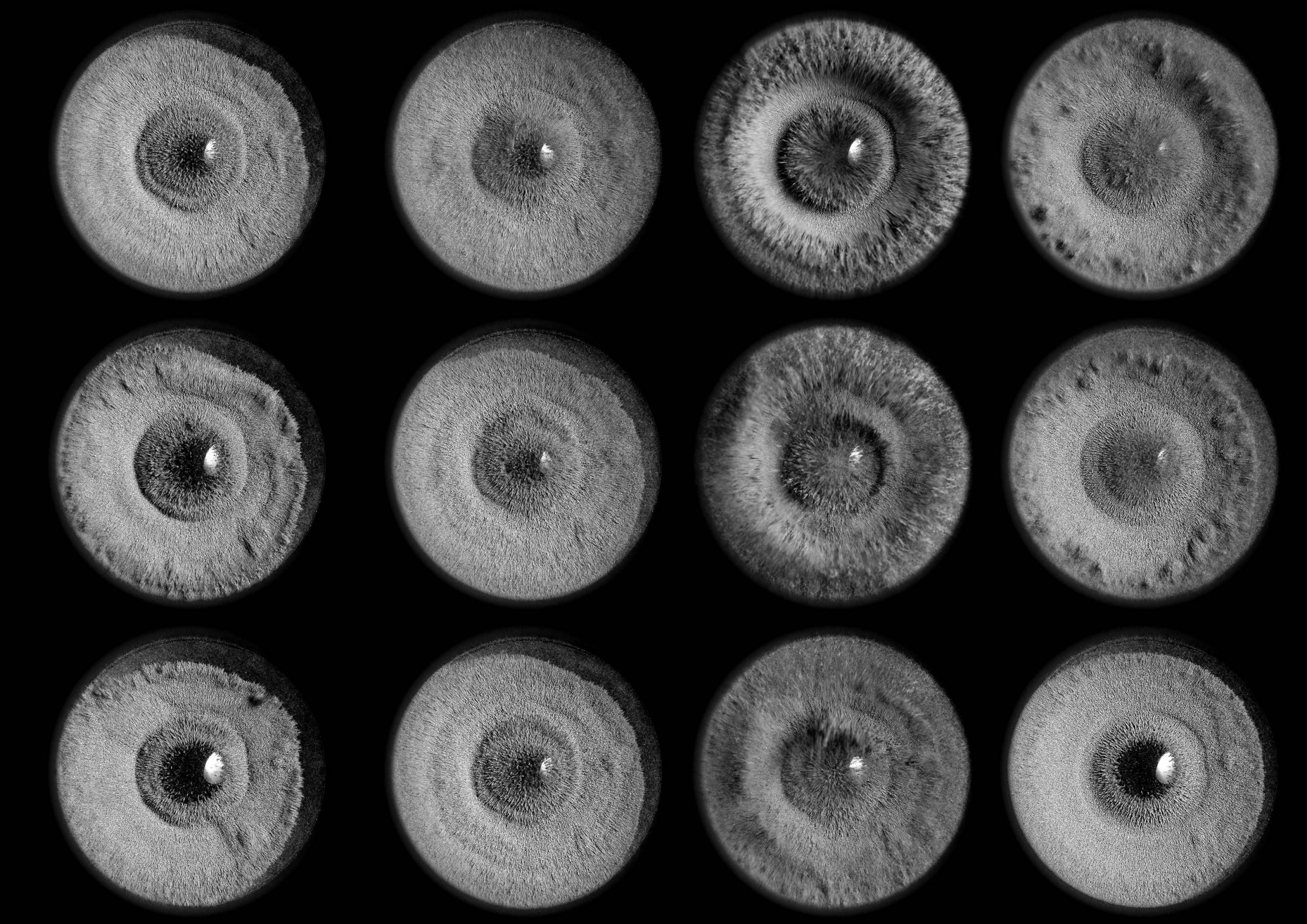 Everything in this video was made using the sound waves of the track Ether. Equipped with a home-made micro lens, a camera travels inside physical representations of the musical composition, from a concrete mountain built from the spectrogram of the music, to eruptions of metal powder caused by rhythmic impulsions.
Thomas Vaquié
Musician and composer Thomas Vaquié dedicates most of his time composing music and sound design for moving image.
Over the last few years he has specialised in music experimentation for audiovisual work for visual artist like Yannick Jacquet, Olivier Ratsi, Joanie lemercier, Romain Tardy, Visual System collectiv, Tigrelab…
He has composed music on site- specific pieces for the Old Port of Montreal's metallic conveyor tower, in Songdo (South Korea's futurist city project), Hala Stulecia (Poland's 70m diameter concrete dome) or France's Centre Pompidou Metz designed by Shigeru Ban, Atomium in Brussels.
Thomas also creates very modern compositions for immersive audiovisual installations, (Antivj's 3Destruct, Light Sculptures v2 and Cityscape 2095 projects).
With a strong sense of composition and narrative (he has co-directed certain projects with Antivj visual directors), sound designer skills and a capacity to project an image sonically, Thomas produces striking, emotional and physical pieces, consistently trying to extend visual experiences into physical ones.
In 2018, with laurent Delforge and Simon Thierée, he create the music composer collectif NONE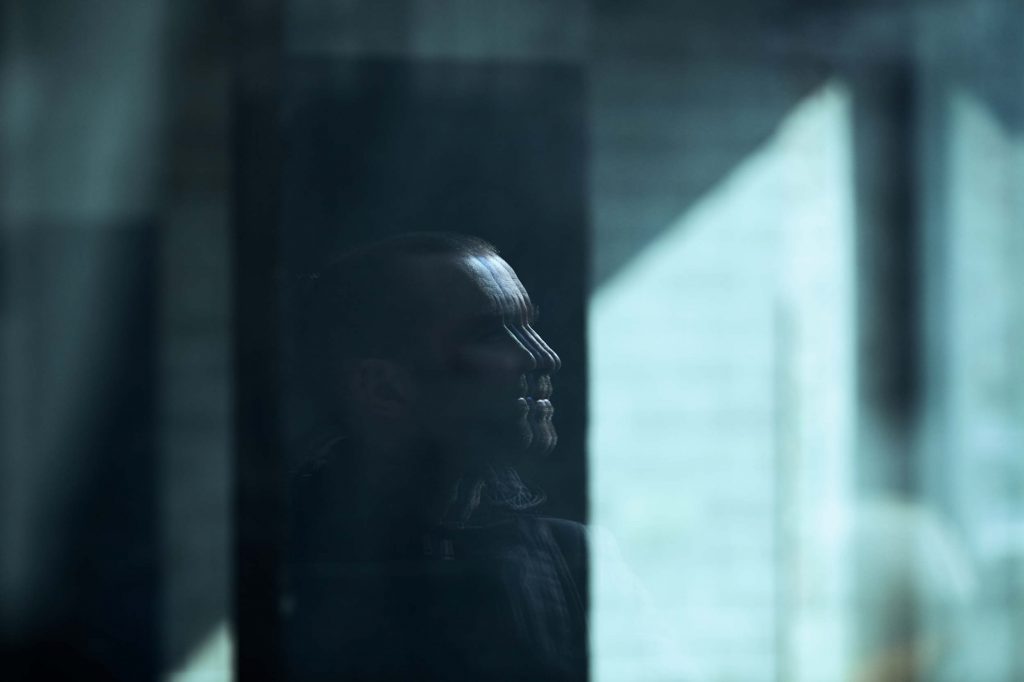 Credits
Music by Thomas Vaquié
Video directed by Nico Neefs
Images by Nico Neefs & Corentin Kopp
Edit & Post-production by Nico Neefs
Video produced by
Charles Kinoo for Less Is More Studio
+ Thomas Vaquié & Nicolas Boritch for Anti-VJ
Filmed at BFC Studio, Brussels 2018.
The concrete sculptures are a special edition of the Ecume artwork, designed by Yannick Jacquet.
Thanks to the BFC Studio, the Nihilist Club, Filipos, Perrine, Rudy and his wonderfull lens, the frequencies and the magic, Victor Georgel, Arthur Ancion, Ariane Plateau, The Castle, and everybody around.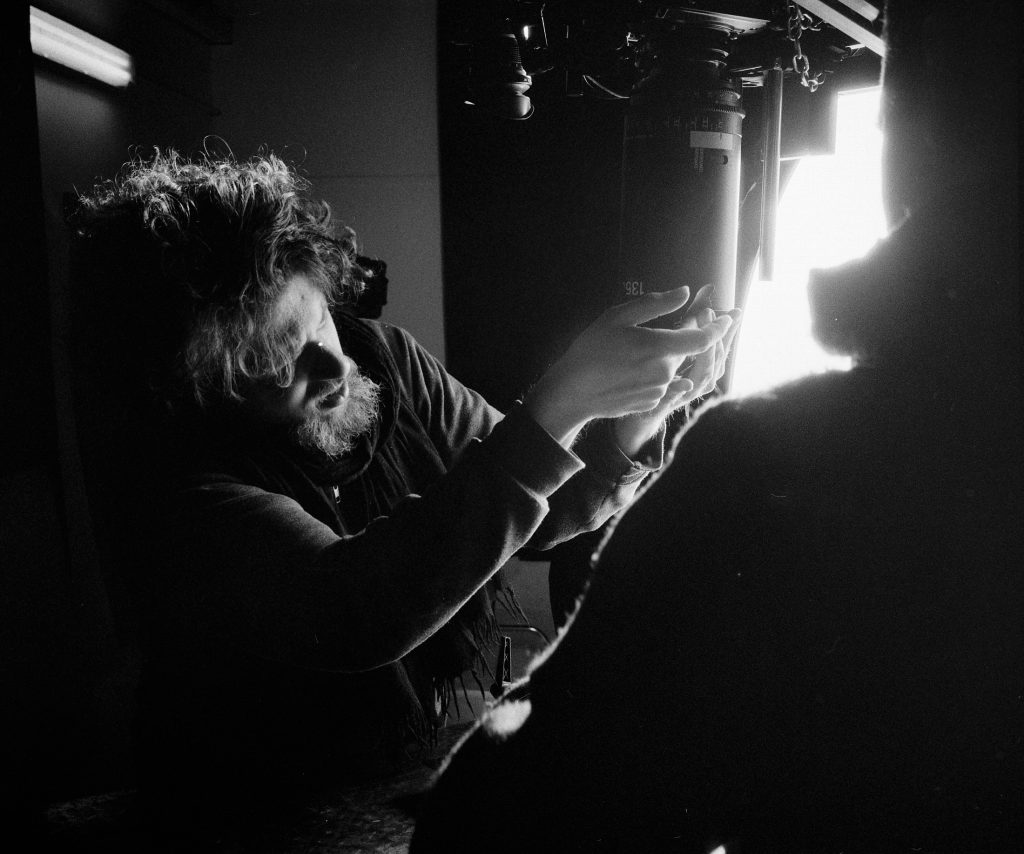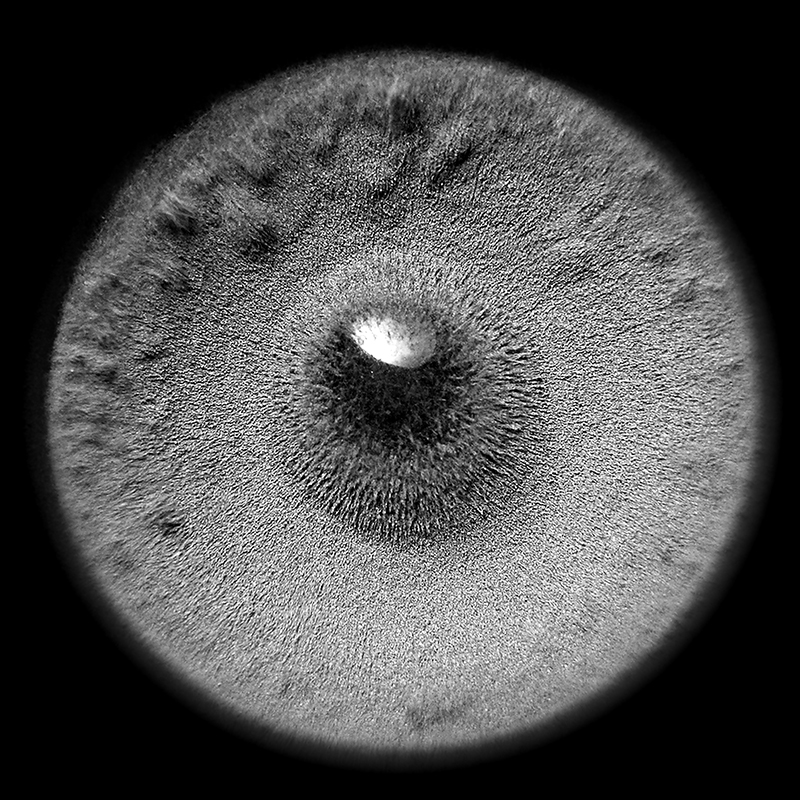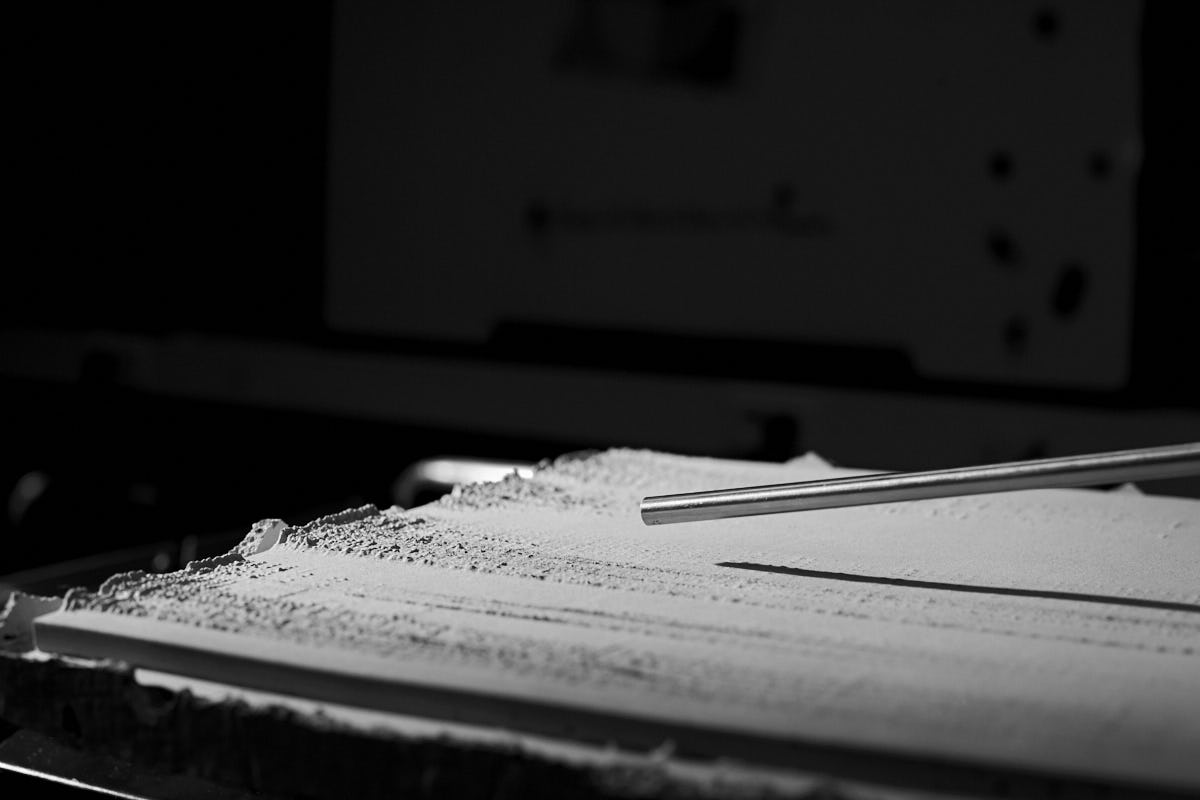 About the project
I met Thomas for a photographic portraits session when he was releasing his first album. Thomas was composing soundtracks together with the Anti-VJ collective for many years.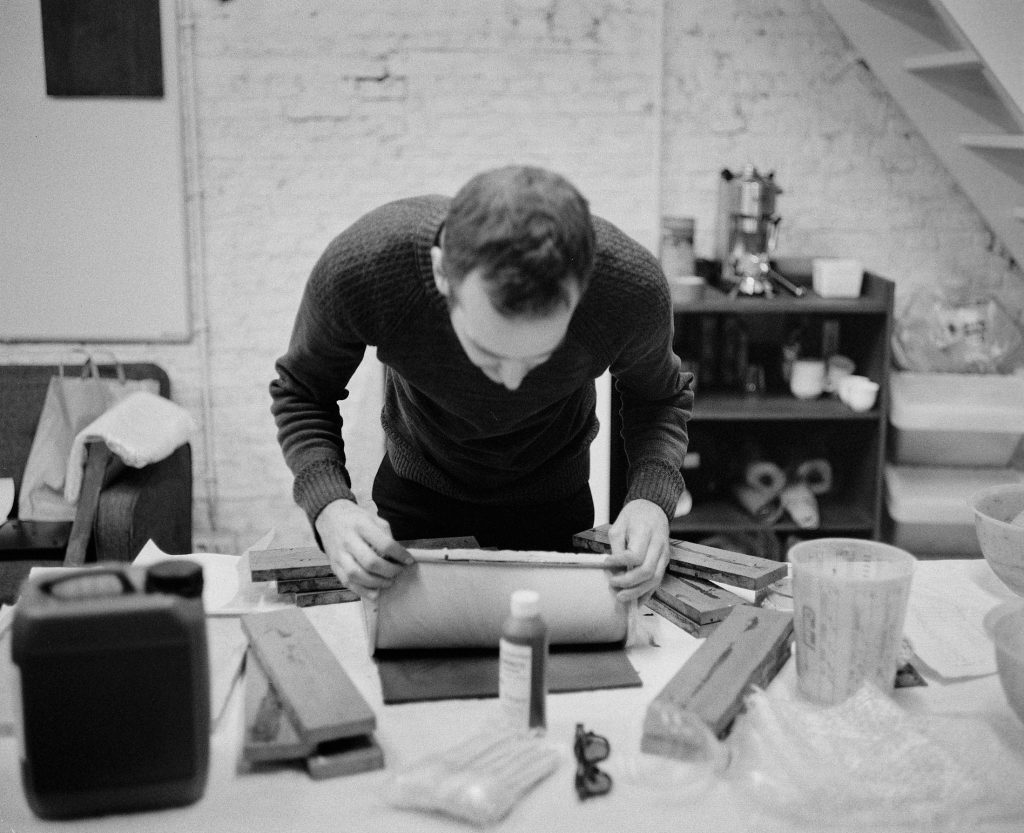 They decided to release the best tracks on a 33rpm LP. For the artwork cover, Yannick Jacquet developed a software able to visualize the entire audio spectrum of the album. This resulted in 3D shaped datas that they printed in 3D, then casted in silicon then re-casted in concrete. I found the process and the result absolutely stunning. 
Thomas and Nico Boritch asked me to try to put movement into those lunar piece of concrete. We first tried to shoot it with some moving light, diy rotation systems and vintage macro-lenses. Some results were nice, but the diy moving macro part was wobbly as you can expect. But I still missed something to answer the brilliant work of Yannick. As I didn't want to reply with any sort of CGI imagery or geometric kind of cymatics, I started researching about the physicality of sound, dig into past experiments with sound and vibrations induced image movement. I kept my attention focused on those interstellar views created by the concrete, and started to dig into the magnetic properties of speakers.
The results created by the raw track were messy because the sound contained all the harmonics.  So I started to explore the result produced by pure sine waves at different wavelengths, and there the magic happens. I asked Thomas to recompose the movement of his track only by using pure sines, and this, decomposing the movement to exactly match the projected speed of the different frame rates we planned to shoot (from 60fps to 1200fps).
At the same time, my good old friend and producer Charles Kinoo, heard about a lens hidden in one of Brussels's best high-speed studio, BFC. The founder of the company, Rudy, had a kid's dream, to see the world with ants eyes, to travel below the grass and see what our human eyes cannot see. At some point in his life, as he knew he would get blind someday, he started to work with Swiss opticians to turn his dream into reality: a lens as thin as a pen, able to go anywhere, able to be see as close as 1mm from subject, able to catch any angles, and a lens able to cover 35mm camera sensor. At this time, Lowa was not on the market, and this lens was the only one in the entire world. The people at Bfc loved the project, and they let us go with the microlens, gave us an extra Phantom and some prime lenses, infinite thanks to them, and especially Perrine Wens, without who this project will never have look the same.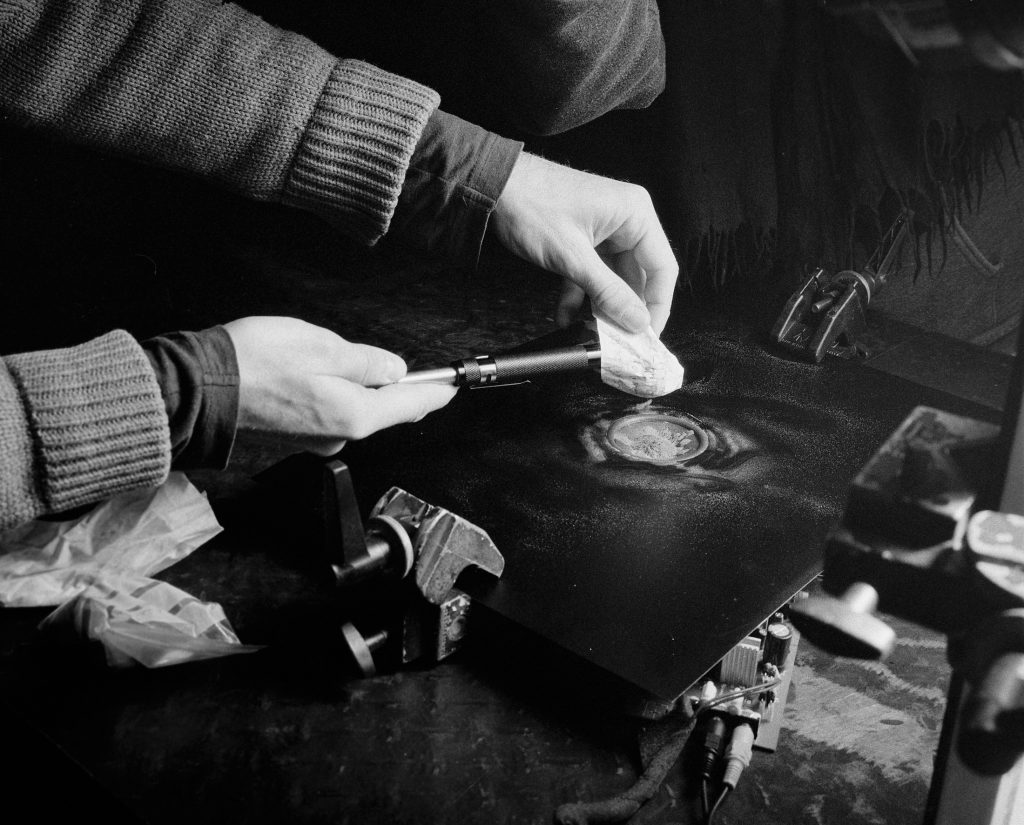 Exhibitions
2021 – Ether is in the permanent collection of the Chateau de Beaugency – Centre d'art Numérique, FR
2017 – Ether was showed as an in-situ video installation at the collective exhibition "La danse du vide" at the Cinéma Galeries for the Stellar Swamp Festival, Brussels, Belgium